Viking Fence Company has provided dependable, fence installation, repairs, and custom fabrication for home and business owners in Kitsap County and the surrounding areas since 1977. We are a family-owned-and-operated business and are fully licensed, insured, and bonded.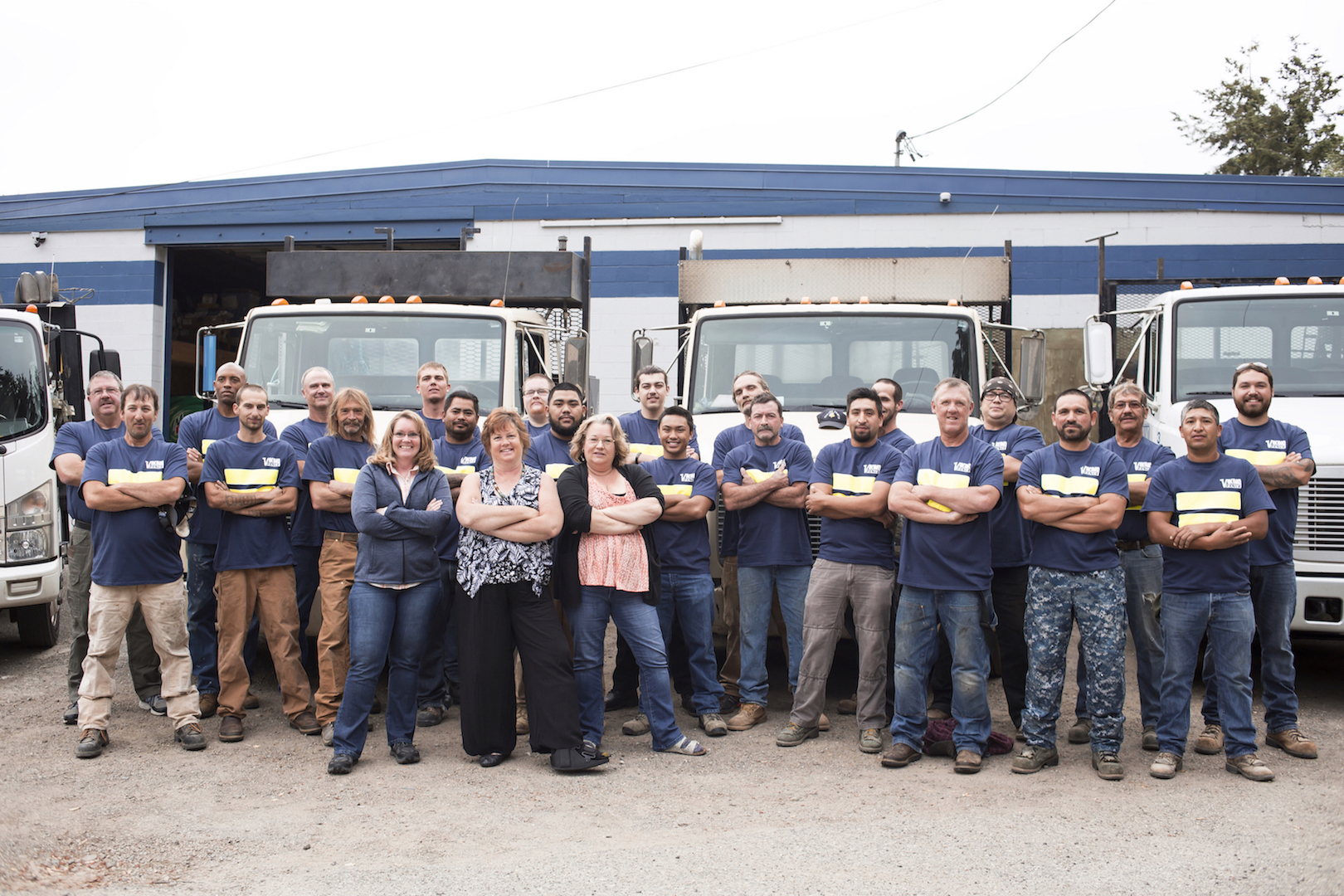 Viking Fence got its name due to the nearby North Kitsap Vikings. Viking continued to grow and moved into what was known as the Quonset Huts in Poulsbo. In 1985, Viking then moved to its home in Gorst (Bremerton) where it still stands today.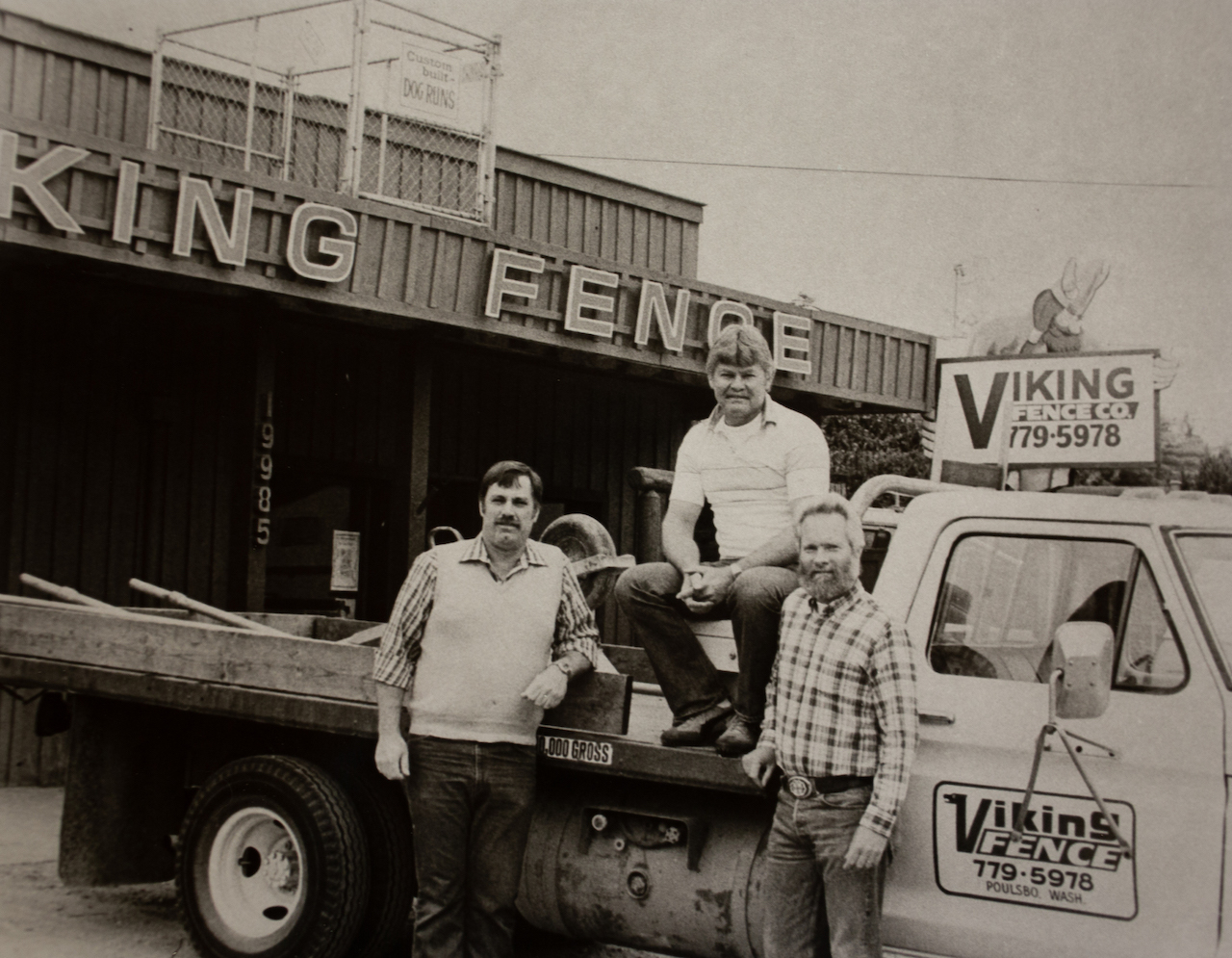 Founding Members
Viking Fence's start came when three different families made the move from Southern California to Poulsbo, Washington. Richard Merrill, Bill Sloman, and Larry Phillips moved to Washington in 1977 to begin a new adventure that would one day become a legacy. Richard (President), Larry (Vice President), and Bill (Secretary Treasurer) opened up shop in Poulsbo out of a rental house with a four party telephone line.
Larry Phillips retired from the company in 1999. He still resides in Poulsbo, Washington with his wife Diane. Richard retired in early 2000 and passed on the baton to his daughter, Janet, and son-in-law, John Rosebeary, who is one of the current owners. Richard continues to live in Poulsbo with his wife Marie. John and Janet took over partnership with original founder Bill Sloman and his wife Mavis. Bill currently resides as President over the corporation whereas John is the Secretary Treasurer.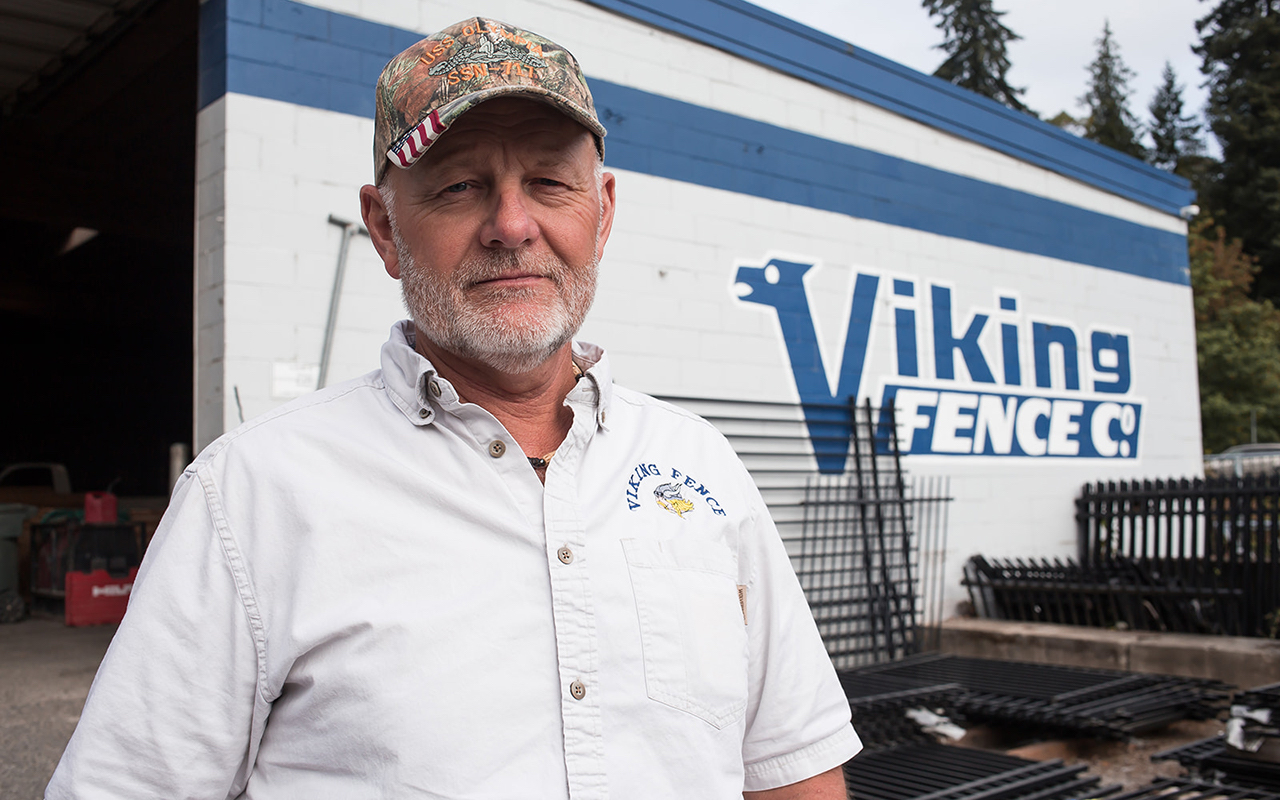 John Rosebeary
John Rosebeary is one of two current owners of Viking Fence. John joined the company in 2000 when he became the Secretary Treasurer. Since John became a part of the team, he has continued to build on the branding and grow the company into the successful corporation it continues to be today.
John is not only extremely active within the company, but also in the community surrounding him. He has been involved in The Thunderbird Rodeo and began Corey's Day classic, a charity golf tournament, raising money to support Corey's Day on the Farm for special needs kids.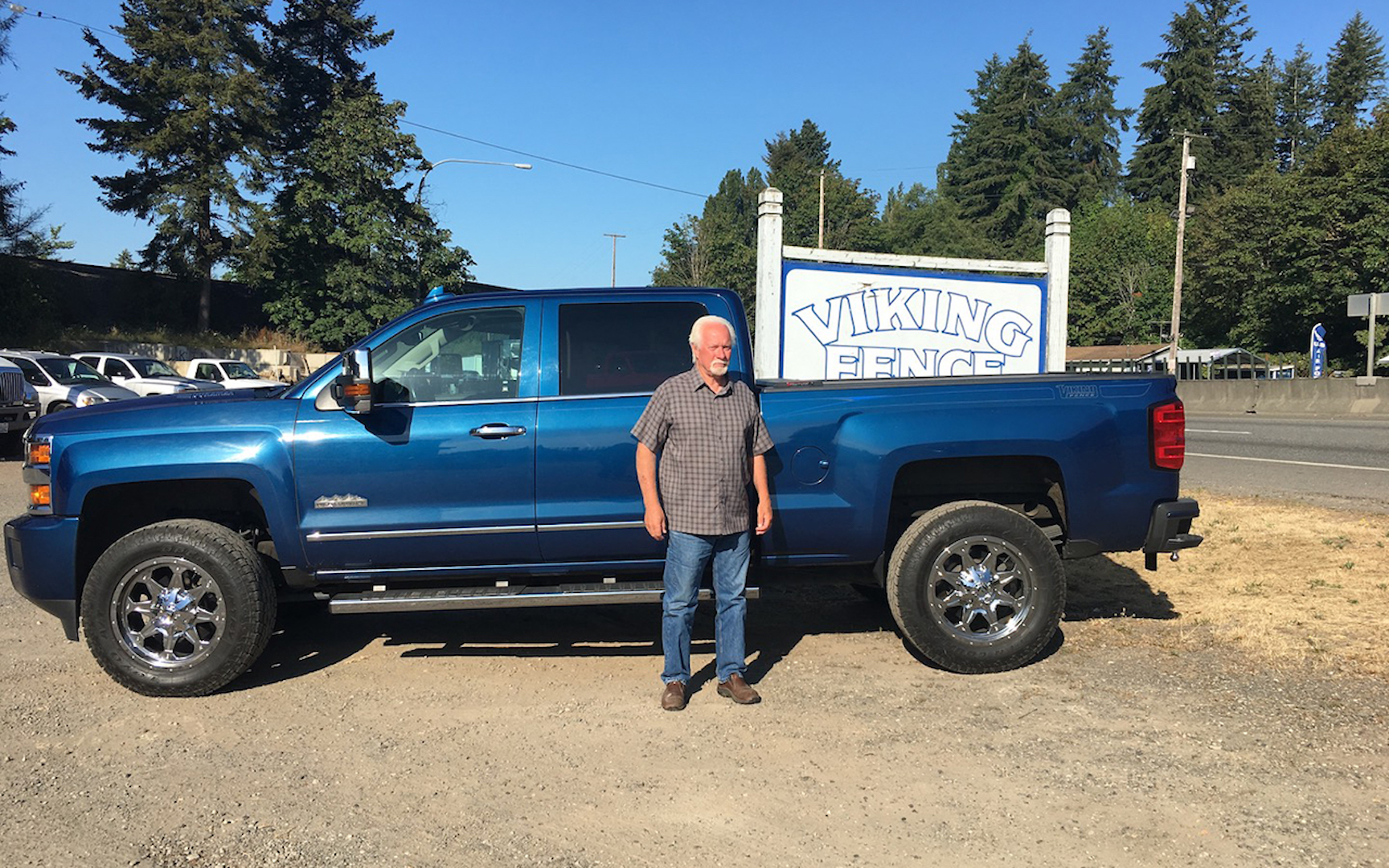 Bill Sloman
Bill Sloman was one of three original founders of Viking Fence Company. When the company was started in 1977, Bill was the Secretary Treasurer. Bill has been able to be apart and see the company grow into the thriving, successful corporation it is today. When the company evolved in 2000 and Bill's two partners retired, Bill stepped up and became the President of the company.
When Bill is not at work, he enjoys spending time working on his classic car collection, traveling, camping and other outdoor activities with his wife, children and grandchildren.